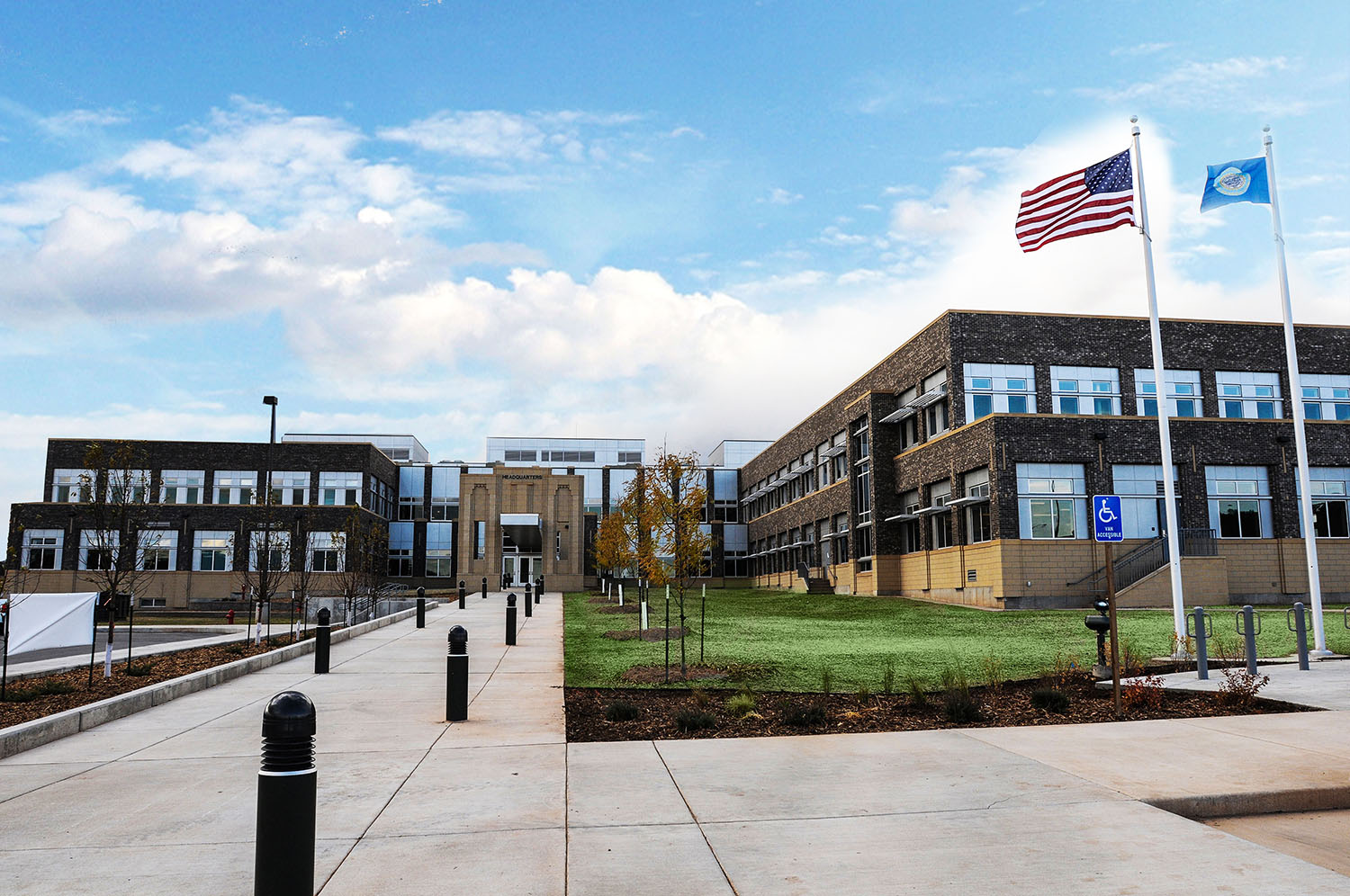 South Dakota Army National Guard
Joint Forces Headquarters Readiness Center
The 125,000 square foot Readiness Center project accommodates the peace-time missions of 15 Divisions of the South Dakota Army and Air National Guard. The project scope includes the demolition of approximately 30 existing facilities on Camp Rapid.
The facility is composed of administrative space along with an Assembly Hall, Classrooms/Training Rooms, Kitchen/Cafeteria, Fitness Center, lockers, toilets and showers, storage and related support facilities. The project also includes parking of military vehicles, two military vehicle-loading platforms and security fencing.
The building is organized in a modified "H" plan and has three floors. The lower floor has daylight introduced into the office/work areas by the use of high windows. The windows on the upper levels strike a balance between daylight views and force protection requirements. The center of the "H" houses shared-use functions of assembly area, kitchen/serving/dining, and classrooms. The north and south wings house primarily office functions. These wings allow the open office areas natural daylight and views of the surrounding area.
A LEED® evaluation of the project identified the design and construction impacts to both cost and schedule for each potential LEED® point. We were able to help the SDANG obtain a LEED ® Silver Rating.